LG QR-Code Reader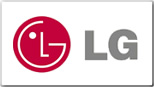 If you're looking to download a LG QR-Code reader, your fortunate enough that many different QR-Code readers are available. From our research, the i-nigma QR-Code reader is best supported, however it varies depending on how old, or sophisticated your device is. We've also had reports that depending on your mobile phones camera quality, some QR-Codes readers are better than others, so shop around if you have the luxury.
---
LG mobile phones can utilise the following QR-Code readers:
---
---
Please find below a list of all the known supported LG mobile phones that have QR-Code software compatible:
Models
Ally
BL20
BL42
CT810 (Incite)
CU400
GC900
GD510 Pop
GD800
GD880
GD880 Cookie Plus
GR500 Xenon
GT-505
GT-540
GT405
GT505
GT540
GU290
GW620
HB620T
KF700
KF701
KG200j
KM570 Cookie Music
KM900 Arena
KS10
KS20
KS20 Beta
KS360
KT 615
KT610
KU250
KU311
ku580
L600
LN240
LU2300
u300
u400
u830
u8380
u880
u890
---
Feedback
Do you have any feedback regarding any of the models listed? If so, we want to hear from you. Send us any updates in compatibility to help future users get the right QR-Code reader for their LG mobile phone.